The business model of today's monopoly consumer platforms that are serving as our critical information, emergency broadcast systems, profit from…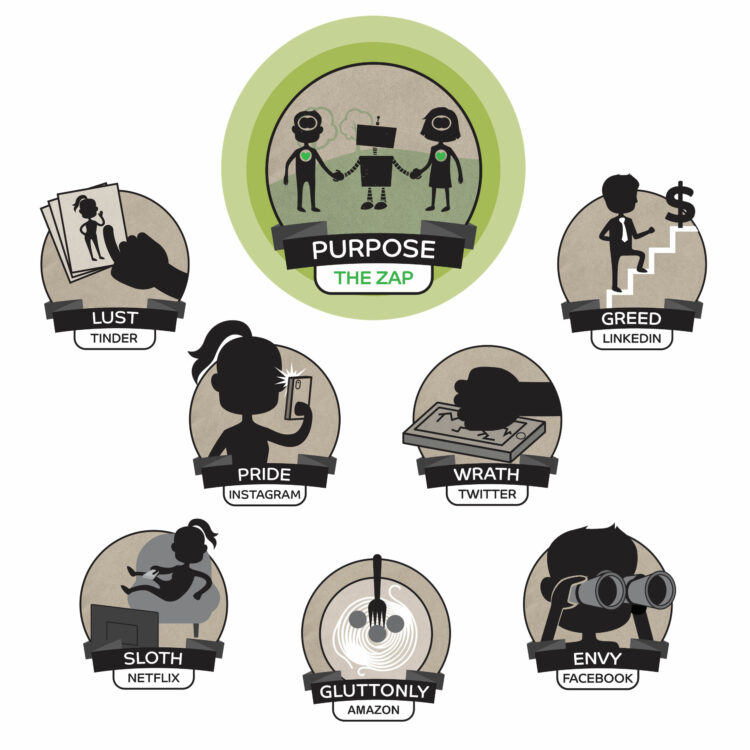 It's easy to draw comparisons of social media platforms to the 7 deadly sins. The Zap will help us use technology for purpose in our lives!
theZAP is the result of many years of knitting together everything good and positive about technology and media in a way that serves humanity.